Written by
Kris Ledel
4 min read
How to ensure secure-file transfer in your app
At one point or the other in your business, there is always the need to transfer files. This could be between your team in the organization for collaboration or sharing files with someone outside. One thing that is a must during such transfers is the security of files. Transferring files cannot be done by the traditional ways of mails or through a drive. These methods are inefficient and become cumbersome when large files are involved. This is where secure file transfer plays a major role in any organization.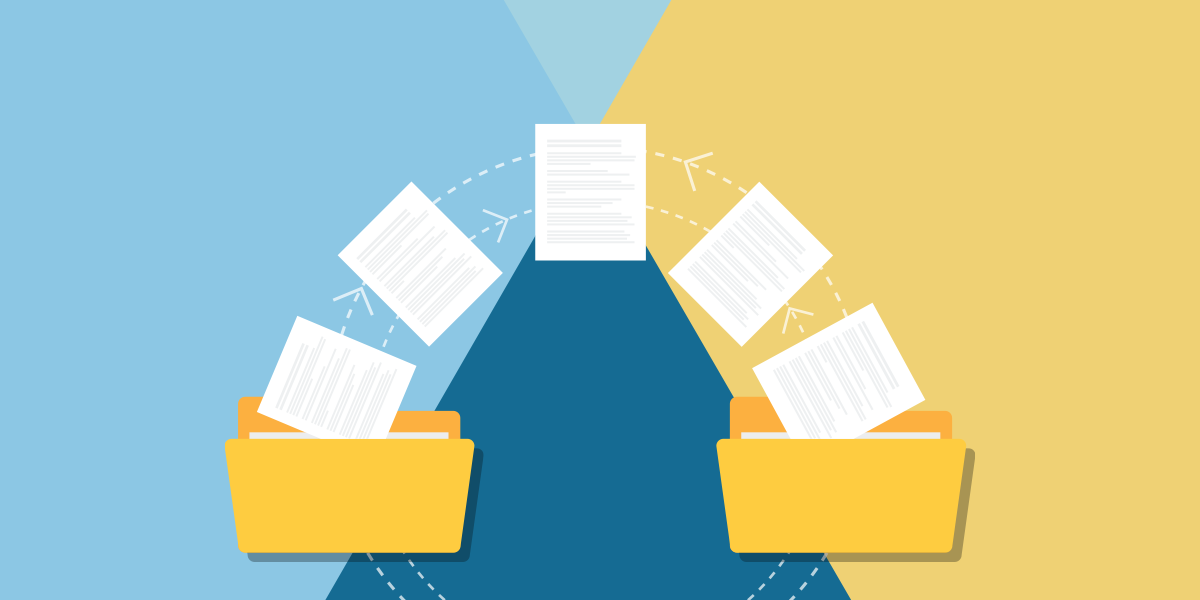 What is Secure-file transfer?
Simply put, secure file transfer is the sharing of data through a SFTP (Secure File Transfer Protocol)secure and reliable delivery channel or method. The main reason for secure file transfer is to safeguard personal and proprietary data from one point to another or at a particular point. This is achieved using standard protocols. There are four protocols used for file transfer or sharing. These are:
FTPS (File Transfer Protocol –Secure)
HTTPS (Hypertext Transfer Protocol – Secure)
AS2 (Applicability Statements 2)
Secure File Transfer Protocol – SFTP
SFTP is an encrypted network protocol that transfers files with SSH connection (Secure Shell). It enables a remote login to be able to operate over an unsecured network. With SFTP, commands and data can be encrypted while sensitive information and passwords from open transmissions over the network are prevented.
File Transfer Protocol – FTPS
FTPS enables secure and private communication over a network using an application layer called SSL (Secure Sockets Layer). Also, it offers encryption over the given network.
Hypertext Transfer Protocol Secure – HTTPS
When it comes to website security, HTTPS is the standard protocol. It is used to secure websites that pass sensitive information, such as credit card information and personal information. It has multiple layers of protection, which include data encryption, data integrity, and authentication.
Applicability Statement 2 – AS2
AS2 is specifically used for the transfer of Electronic Data Interchange (EDI) messages as well as data in real-time. This protocol helps in the transfer or exchange of AS2 EDI messages over HTTPS protocol (or even HTTP protocol).
Why do you need a Secure-file transfer?
Every business or organization needs a reliable way to transfer sensitive and critical business data. Using a traditional transfer method is not sufficient. Businesses are faced with security issues and a highly competitive environment. This alone is reason enough for businesses to leverage on secure file transfer methods to move data efficiently and securely. This also needs to be done with the size of files, the complexity of the file, and the transfer volume in mind. With the right secure file transfer solution, your business or organization can achieve:
Data Security
Automated procedures
Industry and government compliance
But what has been the Norm?
Despite the importance of secure-file transfer for businesses and companies, some still prefer to take the path of least resistance – the norm. This includes Scripts, FTP, PC tools, and freeware. The problem with this is that they can be deceptively alluring while presenting a lot of risks. So we recommend the most powerful file sharing by Weavy, which can be embedded into your apps. Before we go deeper into how to ensure secure file transfer using Weavy, let's look at the old fashion way of doing file transfers and the risks involved.
Scripts: These are often created or produced by developers to cater for one-off file-sharing needs, such as reports that are generated weekly and sent to a trading partner. However, when server IPs or log in details changes, scripts become complicated to manage - particularly for time-based resources. Passwords in a script are sometimes vulnerable to attacks and misuse. Furthermore, scripts are basic, which means they can't retry a transfer after a first-time failure. Also, they do not have notification capabilities.
FTP: This has been the standard for sending files in the past. The drawback is that it offers no visibility into who accesses files and lacks the overall security features needed to protect sensitive file transfers. It also stores the credentials of users during login, making it easy to hack into.
PC tools and freeware: When it comes to data breaches due to human errors, this is one of the most common sources for it. Cases like - a sensitive file that a user forgets to encrypt, or a file is sent to the wrong person and can't be recalled, or someone manually transfers files out unexpectedly, and no one knows the right steps to send the files to the correct recipients - these are characteristics of this method. This also comes with a high level of risk. Similarly, unsecured email and cloud services such as Dropbox make it complicated to avoid sensitive information and files from leaving your organization.
How to ensure Secure-file Transfer
For any secure-file transfer system, you must meet three things to ensure your security.
Ease of use
Security, support and compliance
Error handling and peace of mind for your business
Ensure Secure-file transfer with Weavy
With Weavy, you can include file sharing directly through the app, allowing you to meet all your Secure-file transfer needs. This has fundamentally changed the status quo and allowed organizations and users to organize and collaborate like never before.
It doesn't stop there; you have access to game-changing features like:
File centralization: Users can keep important documents all in one place easily organized and ready to use.
Security guaranteed: When it comes to the security of your files, Weavy applies HTTPS alongside WebDav, which means an all-new level of security for you, your users, your files, and your company at large. Weavy got you covered.
One-to-one sharing: There are times when users need to pass files directly. Weavy makes this easy with the In-app chat file attachment capabilities.
Integrations: With Weavy, you don't have to worry about integrating with other document storage solutions like Dropbox, Google Drive, Box, and OneDrive. This is integrated directly into your app.
Why is Weavy important for your document collaboration?
Time:
Disorganization remains one of the major drawbacks of productivity, and where there are files, there's a window for disorganization. By giving your users a simple, integrated solution for document sharing, you can significantly decrease the time required for your team collaborating using your app - and that means a lot.
Integrations:
Users want to see how their systems can work together seamlessly. Odds are if there needs to be a total system overhaul or revamp, they're not going to support it. By integrating with storage systems, they are likely already using like Dropbox, Google Drive, OneDrive, etc.; you remove the frictions that could discourage them from using your app.
Files are a way of life.
As tiresome as it can be, using spreadsheets, reports, word docs, and all the other file types, is a necessity for any business - there is no way around it. Providing a way for your users to seamlessly get around this part of work can go a long way in their overall satisfaction with your app.
If you want to try the secure file transfer click here for a free live demo.