Robert Hess
Topics
Millennials are the golden children of the workplace right now. They're depicted as (and often truly are) passionate, opinionated, against-the-grain, hardworking and full of new ideas. Their way of thinking about problems in a different light has ignited innovation in countless companies including Facebook, Evernote and Netflix. They've even brought fresh thinking to older companies.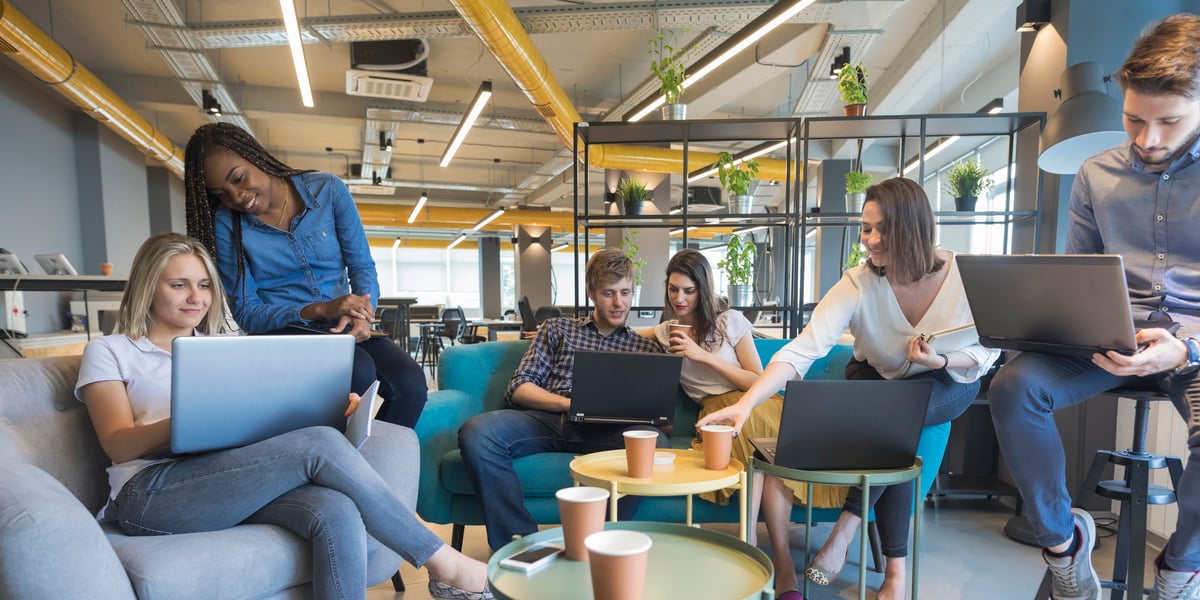 Unfortunately, there's a dark side to Millennials, and some employers are at the ends of their ropes. Managers and recruiters have used the words "lazy," "entitled" and "anti-work" to describe this challenging employee demographic.
One of the main challenges lies in the fact that Millennials often lack passion or drive for issues they don't care about. They need purpose behind their work, or they risk fulfilling the negative adjectives some employers use to describe them.
Whether your thoughts are good, bad or indifferent, Millennials are becoming the majority of the workforce, and there's no way around it — it's simply a numbers game at this point.
But, if you want them to be better workers, make them care about your vision and mission. And how do you accomplish that? Let's take a look:
Keep them engaged
As mentioned, Millennials work hard when they care about the task at hand. Instill passion in your employees by keeping them engaged and being transparent about the company's vision, mission and struggles. The more employees feel like they have some skin in the game and are in-the-know, the more likely they are to feel involved and willing to invest time and energy into improving the bottom line (this applies to your non-Millennial workforce, too).
Social collaboration tools are a great place to start with engagement. Functioning like many social networking tools that Millennials already use in their personal lives, it gives employees a collaborative, no-pressure forum to proactively seek out information and engage with employees across the company, regardless of level or department.
Make them feel valued
Millennials, just like everyone else, want to feel valued at work. If their voices or opinions are being dismissed or belittled, they can slip into feeling unmotivated and as if their contributions don't matter — making them ineffective employees.
To combat this, create a culture where no idea is too small to be heard and where everyone has the freedom to communicate opinions to anyone else in the company. Social collaboration wikis and news feed features enable workers to start low-threat and casual conversations about new ideas they have. With a structure like this in place that accommodates and encourages input from everyone, Millennials are likely to feel more valued and engaged.
Invest in them
If a company is investing in its employees, the workers are much more likely to feel valued and rise to the occasion by putting their newfound skills to good use. Millennials frequently state in exit interviews that they wanted more mentorship and training opportunities. In fact, a 2013 survey of nearly 4,000 U.S. employees found that 35 percent of workers say on-the-job training and development opportunities instill employer loyalty. More loyal employees means people who are willing to work harder and smarter for their company, which in turn improves your bottom line.
Making Millennials feel valued and engaged doesn't have to be difficult, and the rewards can be abundant.