Written by
Rickard Hansson
2 min read
The changing dynamics of the modern work environment
We are in unprecedented times, and the modern labor market is currently undergoing a monumental transformation.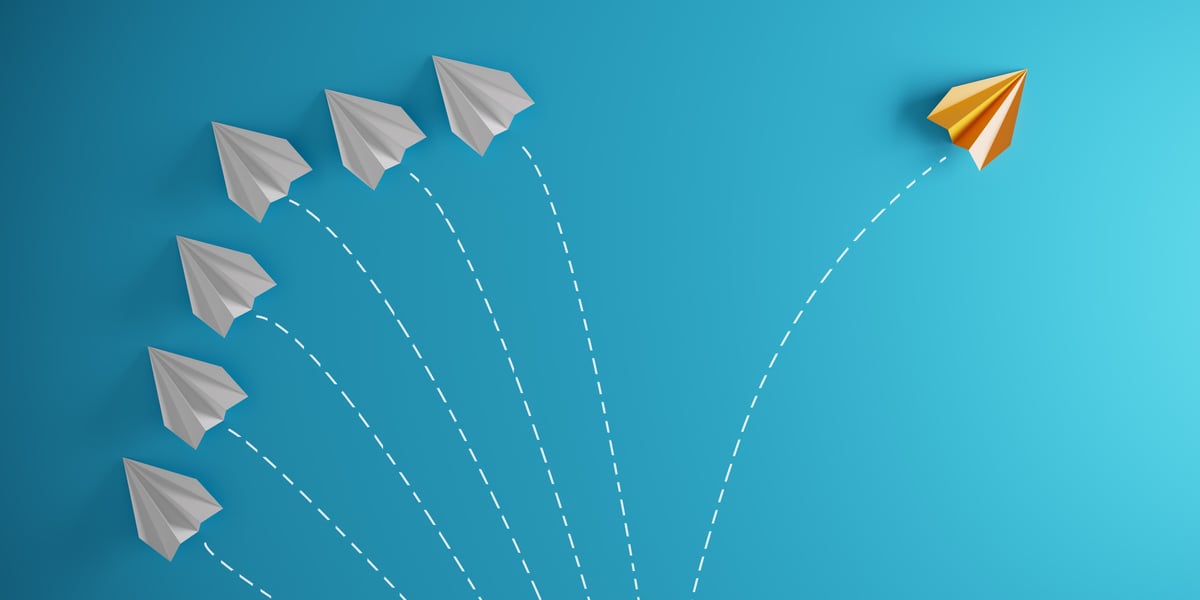 The specific kinds of jobs being performed, the particular expectations, habits, and practices of employees, and the distinct tools available within the workplace are all evolving in unprecedented ways.
In particular, we're witnessing:
Changing workforce demographics, with five different generations now operating within the labor force;
The dominance of increasingly complex, unstructured, digitized, and remote labor, resulting from ever-more automation and outsourcing;
Unparalleled technological innovation, including the mass availability and adoption of mobile devices, high-speed Internet, and cloud-based applications;
Millennials' substantial influence on labor, deriving from their expectations of greater flexibility and choice at work, their demands for immediate access to information and employer feedback, and their heavy involvement in the tech sector;
The transition from "systems of record" to "systems of engagement", with social collaboration becoming the new backbone of corporate operations; and
The increasing popularity and legitimacy of "bring your own devices" (BYOD) and "bring your own software" (BYOS), in which employees are permitted to utilize their preferred hardware and software at work to help them collaborate with others and complete tasks more efficiently.
As the most recent data show, today's businesses are embracing collaboration-based tools and platforms like never before.
The July 2017 McKinsey Global Survey, which collected questionnaire responses from 2,200 business executives from a range of different regions, industries, company sizes, functional specialties, and tenures, found that:
85% of respondents indicated that their companies use social technologies for internal purposes (up from 80% in 2015 and 69% in 2014) and 59% reported that they use such tools with partners (up from 49% in 2015);
45% of respondents revealed that social technologies are "very or extremely integrated into day-to-day work" at their companies (up from 33% a year earlier);
Social methods of communication (e.g., mobile-based messaging) now outpace use of traditional methods (e.g., telephone calls), with companies that use message-based platforms being twice as likely as others to connect with colleagues through interactive, real-time tools; and
Respondents indicated that greater use of cloud-based apps and platforms within the workplace seems to be improving communication, enhancing collaboration (both internally and externally), and facilitating more self-organization amongst employees.
As work becomes increasingly remote, complex, and inter-connected and as employees' expectations for more autonomy, efficiency, and technological flexibility grow, companies must continuously adapt their operations by providing employees with the specific tools they need to produce great work together.
On the whole, this is a positive and welcomed development, especially because it's allowing today's workers to collaborate more effectively.
At the same time, however:
The proliferation in recent years of countless apps and platforms designed to facilitate and streamline enterprise collaboration — from DocuSign, G Suite, and Salesforce to Asana, Atlassian, and Facebook Workplace — has actually made workplace collaboration far more complicated, frustrating, and inefficient than it needs to be.
In fact, despite the gains accrued throughout the evolution of the digital workplace over the past decade or so, we now face the reality that "the mechanics of collaboration are [still] broken, holding back the [true] potential of genuine collaboration".
We are, in effect, in a situation in which, paradoxically, the more effort we dedicate to creating collaboration-enhancing technologies, the less truly collaborative we become.
Are you in the CRM industry and curious about how changes in workplace collaboration may affect your product roadmap? Download our E-Book where we take a look at some of the latest trends in the industry: