Written by
Weavy Team
1 min read
Weavy is a SourceForge Top Performer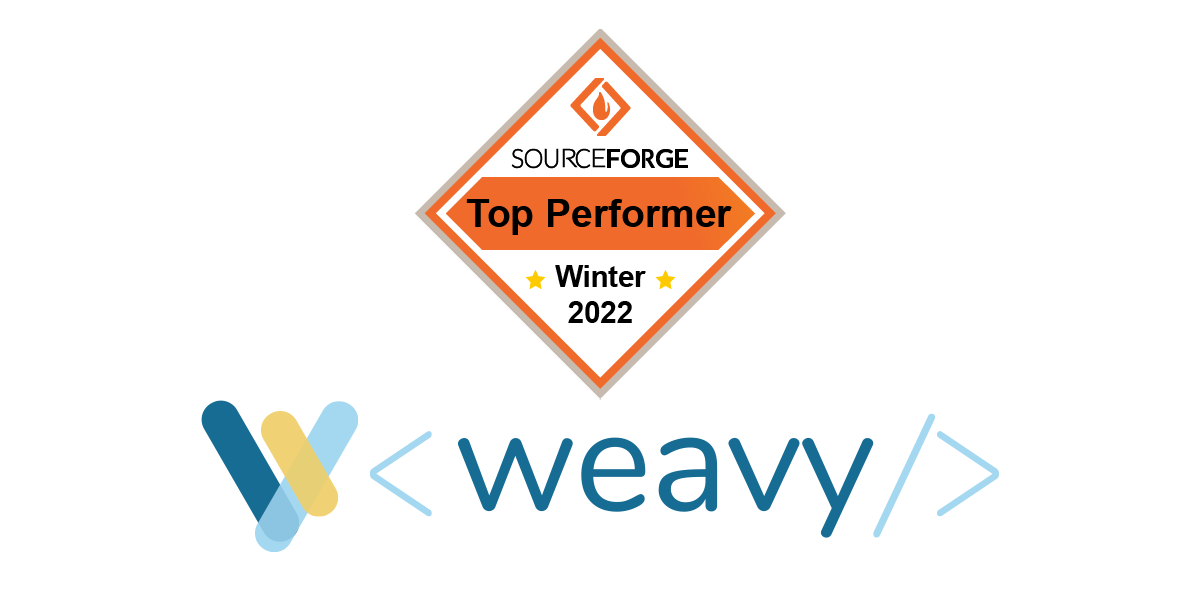 We're incredibly proud to announce that Weavy has been awarded a Winter 2022 Top Performer Award by SourceForge, the world's largest software review and comparison website. The Top Performer Award recognizes "exceptional companies and products with a significant amount of recent favorable user reviews" on SourceForge.
To win the Winter 2022 Top Performer award, Weavy received enough high-rated user reviews to place our product in the 10% of positively reviewed products on SourceForge. Weavy has strived to provide best in class functionality and service to our developer community, and these reviews reflect our commitment to quality.
As recipients of the Fall 2021 Top Peformer Award, this the second Top Performer award Weavy has received in as many quarters, a trend we hope to continue into the future. We've been overwhelmed by the positive feedback we've received on SourceForge over the last six months.

If you'd like to read some of our reviews, or leave one of your own, please visit our SourceForge page here.